It's Time to Introduce Your Product to the World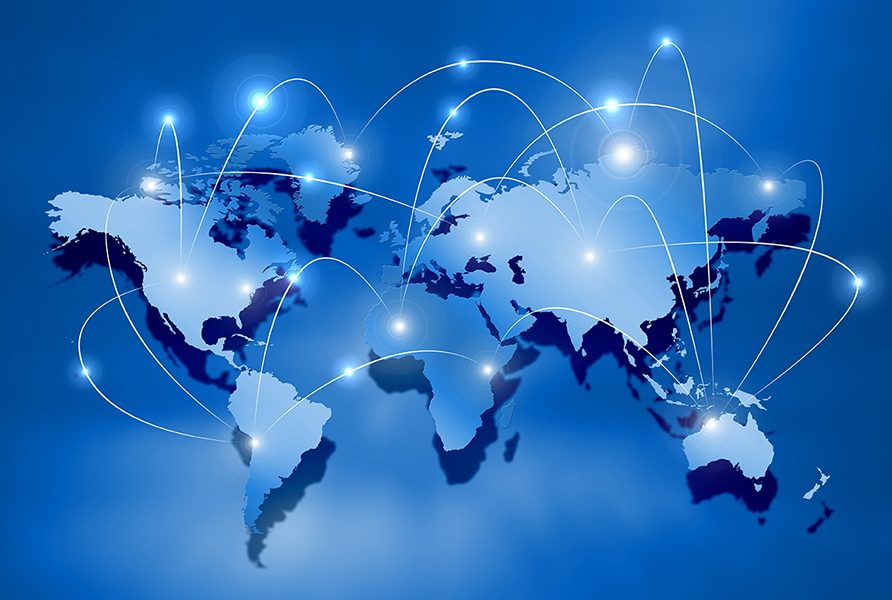 Your product line has seen consistent growth in the U.S. so you have decided that the next logical step is to test the waters in a few different countries. This is an exciting step for a company! After the initial buzz has worn off, you are ready to start organizing and implementing an informative global qualitative research study.
When considering different country markets, you need to keep in mind that medical respondents may be used to different research procedures—or not accustomed to medical market research at all.
You can save valuable time and money if you are familiar with the way these projects are handled before getting on the plane.
Screening & Recruiting
Finding the right respondents in an unfamiliar country can be harder than you might expect. As you start to plan your study, keep in mind a few factors:
1. The medical professional who handles a particular diagnosis or therapy in the U.S. may not be the same person in another country. Your respondent may vary from country to country. Critical terminology in the screening criteria may not mean exactly what you intended in a different language.
2. Professional activities and locations of medical practice rarely are the same in each country. One example is that in some countries leading physicians may spend a very large fraction of their time teaching – factors that might screen them out with a typical U.S. designed screener.
Here are a few recommendations for the recruiting process:
1. Local sales and marketing managers in the country you are researching are your KOL's—engage them in your project. They should be able to provide advice about where and how patients are treated, who makes the decisions on products and procedures and how the cost of medical care is covered.
2. Have the screener translated into the local language and then have it translated back to English. This should eliminate any "lost in translation" issues. When working with a local market research firm, make sure the goals of the interview are explained in detail.
3. This may seem obvious, but your screener should include the question, "Are you able to discuss ______ (specific interview topic) and explain your own experience with this procedure or patient type with us for 60 minutes?" The respondent needs to understand what the topic of discussion will be and for how long.
4. Do your homework—make sure you understand in advance the overall healthcare system in the target country—eg., Who pays for healthcare, do patients have insurance, etc.
Moderating
Engaging a moderator experienced in conducting interviews for medical products is critical to the success of the interview or focus group. Medical device market research is much more complex than consumer or even pharmaceutical studies.
Consider prepping your moderator with:
1. A detailed written statement of the project goals.
2. Discussion guides in English and the local language.
3. An orientation conference call with moderator and marketing team.
4. A/V recordings of prior interviews using the same discussion guide (if using a different moderator in each country)
InforMedix has discovered that we are most successful when we have started the interviewing/moderating process in the U.S. and then moved on to London to be able to continue in English. Granted, many medical professionals are able to participate in English-language research in numerous countries, however, it's best to get a solid base before heading to non-English speaking countries.
Respondent Incentives and Confidentiality
Allow the local researchers in each country to recommend honoraria for the respondents. We have seen honoraria include cash, checks, gift cards and even gift-wrapped presents.
With increasing restrictions in the U.S. over the past few years, the country is approaching the high level of confidentiality proscribed in most European countries. Germany and Italy are especially wary about communication between manufacturers and clinicians. Learn in advance if you may offer an honorarium.
Simultaneous Translation
"Simtrans" is one of our favorite aspects of foreign-language qualitative research. With a skilled translator behind the glass with the marketing/product team, the session can almost seem like it's happening in real-time English. The translators need less training, but should be provided with the discussion guide and a quick briefing beforehand.
The Final Report
When you are collaborating with an outside market research firm like InforMedix, you should expect a comprehensive report which incorporates all the countries involved in the research. Do not accept consolidated results from multi-country zones such as "Europe", "Asia", "Latin America". Learning the differences between research findings in individual countries will be worth the effort when the conclusions are applied to product development, marketing and sales. Transcripts are also a standard part of the report. 
Teamwork
By now, it may be obvious that a multi-country project can involve several specialized research vendors. Even the largest multinational market research firms will probably not have the staff on board to handle every aspect of a large project in many countries.  The team you select needs to have the experience of collaborating on a multi-national market research study. They will be able to take some of the decision-making off your checklist so you can focus on your product and the market.
Remember, it's good news to be in this growth position—enjoy it and make it happen!
Contact us to with questions about international medical research at 847-764-8901.